Welcome to Thing Mel Made - Where Personalization Meets Creativity!
Are you in search of unique and customized creations that add a personal touch to your life? Look no further than Thing Mel Made! We specialize in crafting personalized glassware, name signs, room decor, rolling trays, decorations, jewelry, and tumblers that reflect your individual style and make every moment special.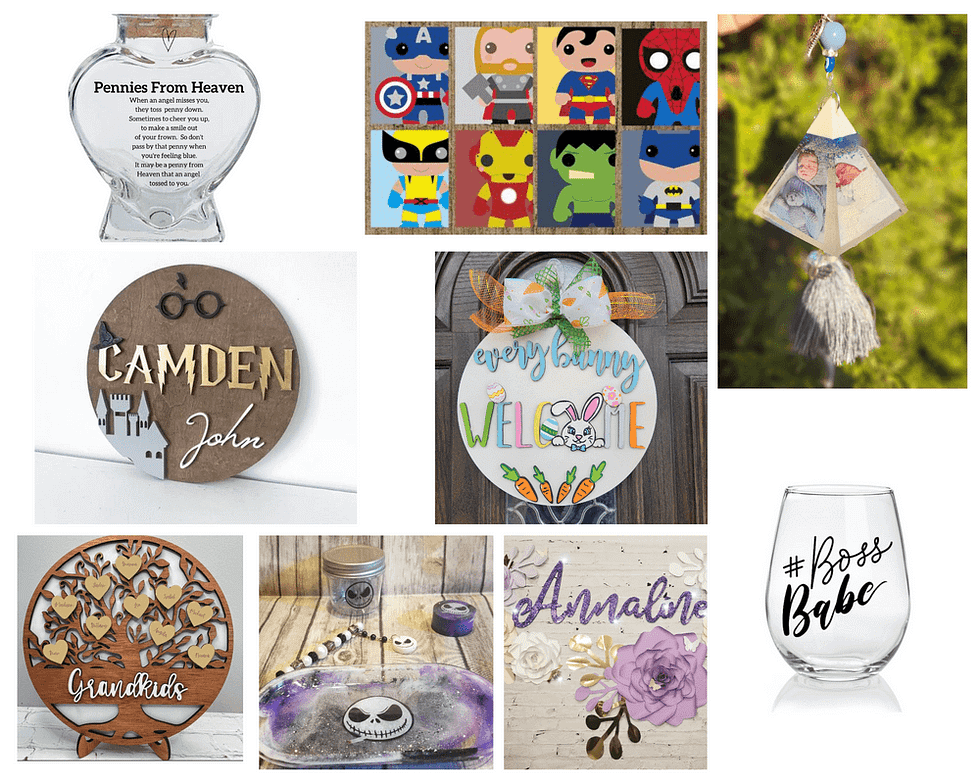 Experience the joy of personalized creations and unlock the power of self-expression with Thing Mel Made. Browse our extensive collection, explore the endless customization options, and let your imagination soar. Discover the perfect piece that reflects your unique style and creates lasting memories. Shop now and make every moment truly special.o
Raise a toast in style with our exquisite collection of personalized glassware. From elegant wine glasses for intimate celebrations to custom-engraved decanters for whiskey enthusiasts, Thing Mel Made offers glassware that elevates your drinking experience. Add names, initials, or special dates to create truly one-of-a-kind pieces that leave a lasting impression.
A small business one stop shop. Owned by me. Created by me. Loved by you.
© 2022 All Rights Reserved.